The steps below will describe how an Administrator can set an individual's Self-Service User Name or Password on Common Benefits Administrator.
Accessing the Self Serve screen on an Individual Record
The Self Serve screen is where the self-service user account is managed for a particular employee.
From the Company Home Screen, select Employees .

Click on the Individual's name to open the Employee Detail screen.

Click Self Serve on the Overview page.
Modifying an Existing Self-Service Account
The following options are available for managing an existing self-service account.
Click Change Credentials to set a new self-service password. The individual will be prompted to change this password on first login.
Click Lock Account to prevent the individual from logging into Self-service
Click Delete Account to remove the individual's self-service account.
Note: Deleting an individual's Self-Service Account does not impact any benefit enrollments, declinations, or changes made by the individual to their personal information.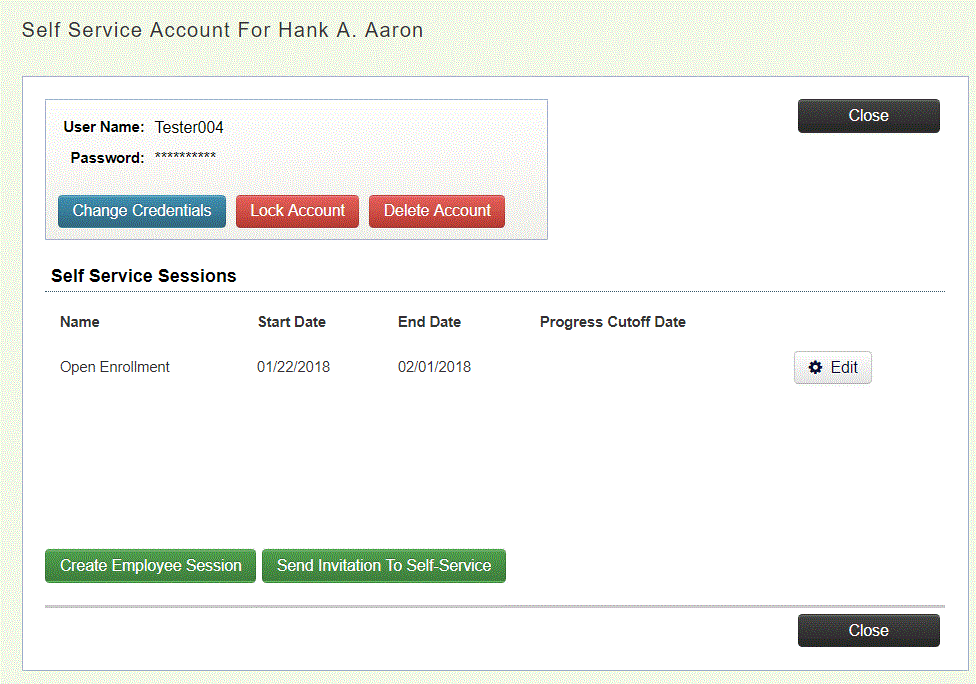 Creating a new Self-Service Account for an Individual
Enter the Login Name and Password.

Click Submit to save.