The steps below describe how to schedule an export from Common Benefits to run at a certain date and time. Exports can be scheduled to run on a one-time or on a recurring schedule.
From the Company Home screen, click Tools and then on Exports.

Click on Execute/Schedule next to the export name.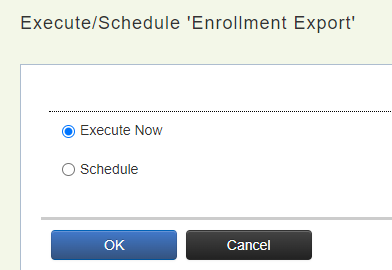 Select the Schedule option to display additional configuration items.
Enter the date and time the export should be run. Then add any additional users that should receive an email notification that the export file was generated.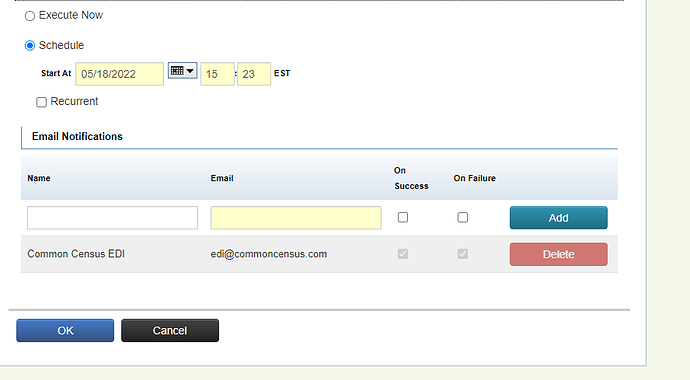 Check the Recurrent box if the export file should run on an ongoing basis.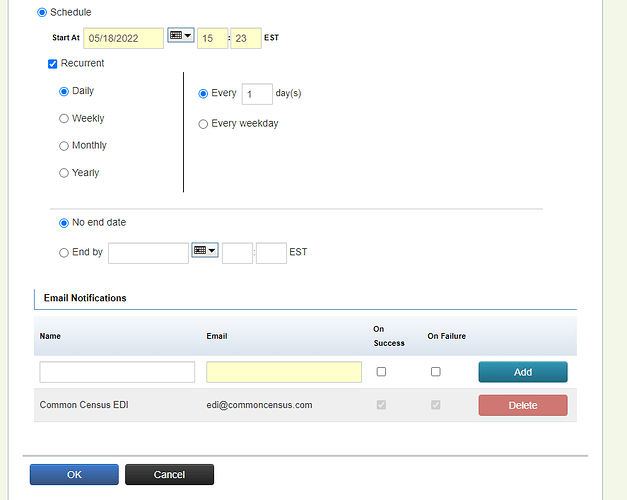 Select the recurrence frequency and additional parameters. A end date can also be set for the when the scheduled export will end.
Click Ok to complete the scheduled export setup.
Note: the export file will be available to download from the Export History tab after it has been generated.