Overview
This article will describe how to add contact information to the self-service site that an individual can use to get support on questions or problems. This text is added on Common Benefits and may be edited at any time.
The support text is displayed under the Help section of the self-service site.
Adding or Editing Company Support Information
From the Company Home Screen click on Settings.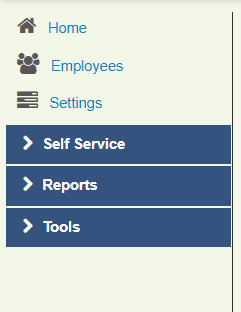 Enter the contact information in the Company Support text box.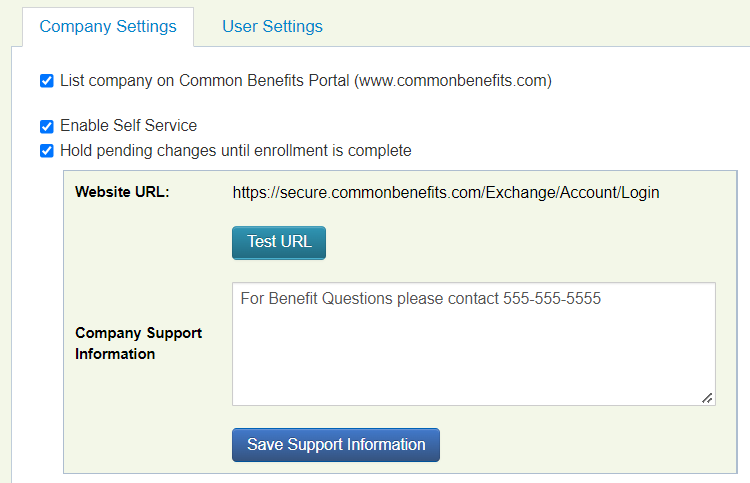 Click Save Support Information to save.